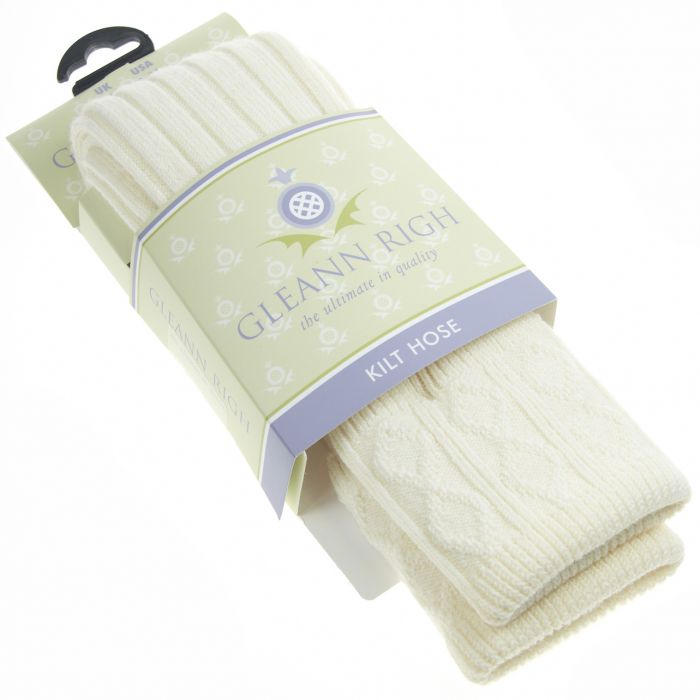 Cream Glenbeg Kilt Socks
Suitable for all formal outfits Comfortable fit Machine washable Classic design
These hose are an affordable sock that is the correct sock to wear with formal outfits.
Made from 40% wool, 40% acrylic, 19% nylon and 1% elastane.
They have simple diamond design tops and a plain ribbed leg. Every pair are constructed to exacting standards using the finest quality yarns, latest technology and most up-to-date methods. The unsurpassed tradition of quality is reflected in our product, especially designed for your comfort and satisfaction.